Meet Susan, RN, CBN, MBSCR
Director, Bariatric Services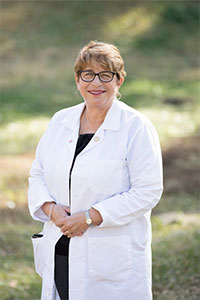 Center For Obesity Surgery and Treatment
As a Certified Bariatric Nurse, Susan is responsible for clinic oversight and coordination of a matrix of activities related to program development and quality of care with all team members at North Florida Hospital.  She has been in the metabolic and bariatric arena for the last 18 years.  Her goal is for you to know that you are not alone in this process and our team of professionals are here to assist you in your weight loss journey and to provide you with a smooth and rewarding experience.  She wants you to achieve quality results and have an experience that you are excited to share with others.
---
Meet Cheryl, RD, LD
Dietitian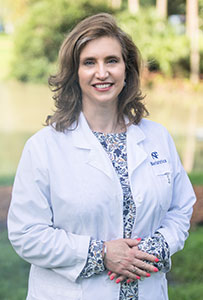 As the dietitian on staff at the Center for Obesity for Surgery & Treatment,Cheryl offers nutritional advice to patients prior to surgery and then counsels them on proper diet, exercise and supplement use after surgery and throughout their weight loss journey. Her goal for the clinic patients is for them to achieve a proper weight and improved health after bariatric surgery. Cheryl has been a dietitian since 1988 and has had the opportunity to help many people work toward their healthy weight.
"One of the things I like most about my job at the Center for Obesity is the opportunity to follow people their entire journey. It is so satisfying to see them change their lives for the better by taking control of their health and doing the hard work of losing weight and changing their lifestyles. It is truly inspirational to see the transformations."
Meet Holly
Medical Office Assistant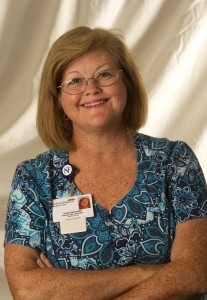 When patients first make a call to the Center for Obesity Surgery & Treatment, it is Holly's kind voice that answers. When patients make their first visit to the center, it is Holly's smiling face they see when they walk in our doors. With years of experience in the medical field, Holly began working at the center in 2009.
"It's a pleasure to be a part of the amazing journey our patients go through. From the first time they walk through our door, to having surgery, to watching their lives change in such a positive way."
Meet Becky, RN
Clinic Nurse
Becky is a veteran, serving in the United States Army. After discharging from the military she went into the medical field. Having been on the clerical side, working with coding and billing for years, she made the decision to switch to the clinical side of things. Becky, joined NFRMC in 2017, while receiving my RN license, she gained experience working on a surgical /neurology floor in the hospital, now she offers direct patient care in the clinic.
"Hearing our patients say they have been able to experience something that prior to seeing us they would have never been able to do, is very rewarding. We are helping people enjoy life the way it is meant to be lived."