Meet Terry, RN, CBN
Bariatric Coordinator
A Certified Bariatric Nurse, Terry offers direct patient care and is also responsible for clinic oversight. On staff with North Florida Regional Healthcare for more than 25 years, Terry became the Bariatric Coordinator at the Center for Obesity Surgery & Treatment in 2007. Bringing an extensive nursing background, Terry is a support system for patients at our clinic. She also volunteers with the American Society for Metabolic and Bariatric Surgery, sitting on committees helping to represent patients and their needs.
"What I enjoy most is watching people become who they truly are, and not what their body image has made them. I think people can be overwhelmed by their physical conditions. We help change that."
Meet Cheryl, RD, LD
Dietitian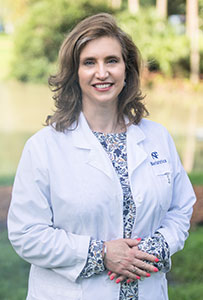 As the dietitian on staff at the Center for Obesityfor Surgery & Treatment,Cheryl offers nutritional advice topatients prior to surgery and then counsels them on proper diet, exercise and supplement use after surgery and throughout their weight loss journey. Her goal for the clinic patients is for them to achieve a proper weight and improved health after bariatric surgery. Cheryl has been a dietitian since 1988 and has had the opportunity to help many people work toward their healthy weight.
"One of the things I like most about my job at the Center for Obesity is the opportunity to follow people their entire journey. It is so satisfying to see them change their lives for the better by taking control of their health and doing the hard work of losing weight and changing their lifestyles. It is truly inspirational to see the transformations."
Meet Holly
Medical Office Assistant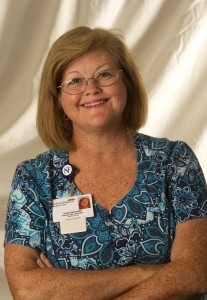 When patients first make a call to the Center for Obesity Surgery & Treatment, it is Holly's kind voice that answers. When patients make their first visit to the center, it is Holly's smiling face they see when they walk in our doors. With years of experience in the medical field, Holly began working at the center in 2009.
"It's a pleasure to be a part of the amazing journey our patients go through. From the first time they walk through our door, to having surgery, to watching their lives change in such a positive way."